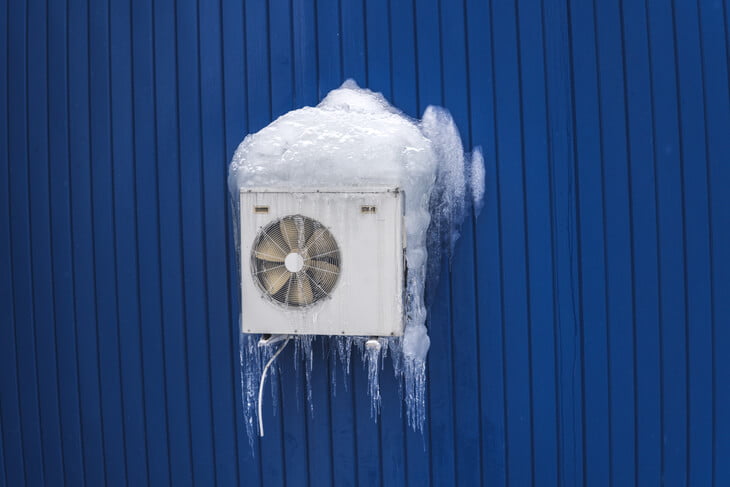 Unfortunately, HVAC systems fail when you need them the most, such as during the cold of winter or in the middle of summer. However, you can avoid such scenarios easily with seasonal preventative HVAC maintenance. By getting your heating and cooling system inspected periodically, you can prevent untimely HVAC malfunctions and ensure efficient performance all year long. Moreover, a well-maintained HVAC that operates efficiently will use less energy, meaning you can save on energy bills, too.
So, schedule affordable HVAC maintenance by calling us at 512-318-7212 or fill out our online form to schedule an appointment today.
Get Your HVAC Ready for the Changing Seasons With Cool Kings
Even as the seasons change, you want to be sure that your HVAC system is always ready for such changes. We're pretty sure you could do without the added stress of having to make that dreaded HVAC emergency call during the coldest or hottest time of the year! By scheduling seasonal HVAC maintenance with Cool Kings, you're assured of the best professional service.
The seasonal starting and stopping of your system or on-demand operation won't affect your HVAC unit, as well. With Cool Kings as your HVAC maintenance partner, you know that your HVAC system will perform consistently and efficiently.
Reliable, Affordable, Professional HVAC Maintenance
To maximize the functional lifespan of your HVAC system, our expert HVAC team at Cool Kings will check it for leaks, rusting, rotting, sooty or frayed wiring, as well as all other electrical components. In doing so, we'll help you avoid more significant equipment failures in the future.
By conducting a thorough maintenance check, our Cool Kings team of seasoned technicians will ensure your HVAC runs at peak performance levels at all times. If anything requires replacing, we'll let you know right away so our team doesn't leave you with unresolved HVAC issues.
So, give us a call and schedule an HVAC checkup at 512-318-7212 or fill out our online form to schedule an appointment today. 
Cool Kings Seasonal HVAC Maintenance Inclusions
At Cool Kings, we have winter and summer checkups.
To ensure you know what we'll be doing during the scheduled maintenance, below is a list of the typical inclusions.
Winter Checkup
The winter check-up is meant to optimize your HVAC unit's performance in preparation for your heating demands for winter. The Cool Kings winter check-up checklist includes:
Testing your home for carbon monoxide
Testing all electrical motors and amp draws
Inspecting the heat exchanger
Cleaning the burner assembly as needed
Testing temp rise
Testing all heating elements and relays
Inspecting vent piping
Clearing the condensate drain
Testing for gas pressure
Examining the central air duct for organic growth
Testing refrigerant levels on heat pumps
Cleaning the condenser coil in heat pumps
Testing all capacitors
Inspecting the blower assembly
Inspecting air filters
Summer Checkup
We'll focus on ensuring your HVAC system is ready for the onslaught of sweltering temperatures and your summer cooling demands for our summer checkup service. To accomplish this, our dedicated HVAC team will be doing the following:
Cleaning the condenser coil
Testing the temp difference for proper subcool and superheat
Clearing the condensate line
Testing refrigerant levels
Testing all electrical motors
Inspecting the contactor
Inspecting the blower assembly
Checking the evaporator coil for cleanliness and refrigerant leaks
Inspecting breakers for proper sizing
Inspecting air filters
Testing the thermostat for accuracy
Inspecting all wiring
Inspecting the ductwork for any leaks
Of course, if you have specific areas of concern, you can always let us know to modify the scheduled maintenance check to accommodate your priorities.
Schedule affordable seasonal HVAC maintenance services with the best HVAC contractors by calling us at 512-318-7212 or fill out our online form to schedule an appointment today.